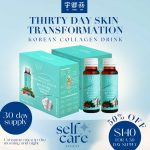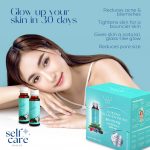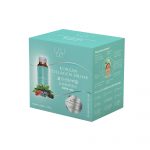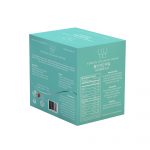 [30-DAY SUPPLY] YXY Korean Collagen Drink (6x50ml)
Start from
$280.00
or 3 payments of
$93.33
with and

Begin your 30-day journey to healthier, plumper and more youthful skin! Enjoy 50% OFF a 30-day supply of our Korean Collagen Drink - 10 boxes of Korean Collagen Drink Consume one YXY Korean Collagen Drink in the morning and night respectively for 30 days and watch how your skin ages backwards, giving you that natural youthful glow and glass-like skin by increasing the amount of collagen within your skin. YXY KOREAN Collagen Drink is a Beauty Drink fortified with the nourishing youth-enhancing excellence of Korean Collagen Active. Korean Collagen enhances your natural ability to rejuvenate dull and tired skin, unravelling your natural beauty from deep inside.
Who is this for
Aged 30 and above
Frequent traveller
Coffee drinker
Always stay up late
Active and passive cigarette and smoking
Work on shift
Constantly exposes to UV rays
Spend long hours in air-conditioned environments
Alcoholic beverages drinks
People facing the following problems:
Marks and scars resulting from acne or insect bites that are difficult to heal Appearance of frown lines Wrinkled effects from your pillow that takes a longer time to subside Appearance of crow's feet and fine lines around the eye area, while the eye bags become more noticeable Skin adherence to make-up declines Sagging cheeks and double chin Neck lines become deeper and more noticeable Appearance of laugh lines
How to Use
Enjoy one bottle every morning or evening for 6 days a week to experience visible results
Serve chilled for maximum flavour and effect
Precautions:
If you are pregnant, lactating or on medication, please consult your physician before taking any nutritional product.
Select Number of Pack