Best
Seller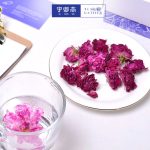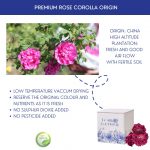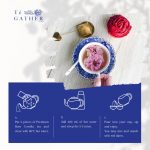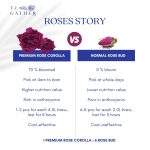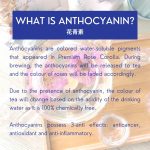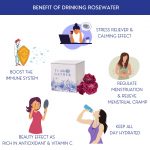 [Tegather | YXY] Premium Rose Corolla
Start from
or 3 payments of
$9.33
with and

Packaging Size:
250g per tin
TéGather premium rose corolla is manually picked in the early morning, 4:00 AM to 6:00 AM, in the duration of which, the content of essential oil and anthocyanin reach the highest peak level throughout the day. During that hour, it is 70% bloomed and proceed by low-temperature vacuum drying where the nutrients and water content in the flower could be retainted to the largest extent and locked in the flower in the shortest time.
The Premium Rose Corolla tea is richer in vitamins and rose essentials as compared to normal rose buds tea. The Premium Rose Corolla tea not only quench your thirst, it also has the beauty, anti-aging, anti-inflammatory and anti-cancer effect.
How to brew:
Place 1-2 flower in a tea cup of 80° hot water, cover and allow for infusion for 5 minutes. This tea can be drink by itself or mixed with other flower tea for better effects.
Benefits:​
Improve Blood Circulation
High in Vitamins., Iron, and Calcium
Anti-Aging
Anti-Inflammatory
Anti-Cancer
Select Number of Pack